Click thumbnail or post title to view a post. Click an 'Issue' (WV Supreme Court, Dark money, etc) to view a list of all posts tagged with that issue.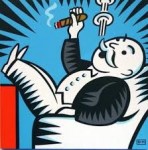 Alerts and Updates
WVCCE
March 14, 2019
Tell Governor Justice: Veto SB 622
Despite the way practically every West Virginia voter, regardless of their party affiliation, feels about the state of our politics and money's role in it, West Virginia politicians charged ahead with SB 622 — the bill no one asked for. No one except wealthy special interests of course. We want our elected officials to listen to us, the people — not wealthy special interests. SB 622 goes against this will and gives a greater voice to the wealthy and special interests that try to buy our elections, and that's wrong! Send a message to Governor Justice and ask him to veto SB 622.

More
Issues: Clean Elections, Dark Money, Democracy, Disclosure, Transparency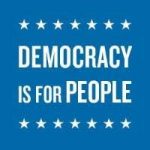 Alerts and Updates
WVCCE
March 6, 2019
What Do We Want? Democracy! When Do We Want It? Now!
Unfortunately, some members of the WV Legislature have other ideas. The House of Delegates is set to vote on a major campaign finance overhaul bill that would allow even more big money into a system that already favors the wealthy and special interests. Call your delegate(s) now and tell them to say YES to transparency, and NO to more money in West Virginia elections. On the bright side, as the WV House prepares to vote on SB 622, the US House of Representatives will vote this week on HR 1, the boldest set of democracy reforms in decades! Make your voice heard and call your Representative today: 888-724-8879

More
Issues: Clean Elections, Dark Money, Democracy, Disclosure, Secret Money, Transparency, Voting Rights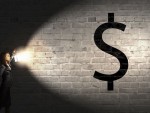 Alerts and Updates
WVCCE
March 3, 2019
Tell Delegates to Say YES to Transparency, NO to More Money in WV Elections
The WV Senate has passed a major campaign finance overhaul bill that would allow even more big money into a system that already favors the wealthy and special interests. SB 622 increases campaign contribution limits from $1,000 to $2,800 for candidates, to $5,000 for PACs, and to $10,000 per year for party committees. Ordinary working West Virginians don't have that kind of money to donate to campaigns, so the overall effect of the bill would be disastrous for voters who struggle to have their voices heard above the special interests that try buy our elections. Contact your delegate(s) and tell them to strengthen the transparency provisions of SB 622, and say NO to more money in West Virginia elections.

More
Issues: Clean Elections, Dark Money, Disclosure, Secret Money, Transparency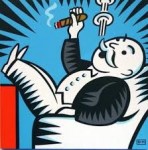 Alerts and Updates
WVCCE
February 24, 2019
Tell Senators to Say NO to More Money in WV Elections
On Thursday, the Senate Judiciary Committee just passed a major campaign finance overhaul bill that would allow even more big money into a system that already favors the wealthy and special interests. SB 622 increases campaign contribution limits from $1,000 to $2,800 for candidates, to $5,000 for PACs, and to $10,000 per year for party committees. This would be disastrous for ordinary working West Virginians who struggle to have their voices heard above the special interests that try to buy our elections. Contact your Senators and tell them we need more disclosure of political spending in our elections, not more money.

More
Issues: Clean Elections, Dark Money, Democracy, Disclosure, Secret Money, Transparency