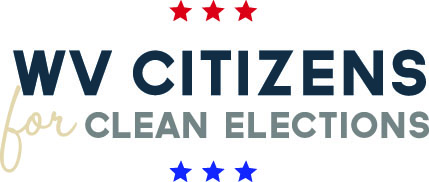 Dear Partners & Allies,

This is just a friendly reminder about our coalition meeting next Wednesday, June 15 from 1 to 4 PM at the Affiliated Construction Trades, 600 Leon Sullivan Way in Charleston. We'll be serving lunch at noon, so please let us know if you have any dietary restrictions. 
This will be an interactive meeting and we are excited to have Adriana Barboza and Carin Schiewe of Wellstone Action joining us to help facilitate the discussion. Please see our proposed agenda below and come prepared to answer the key questions as we plan our strategy for advancing disclosure and other democracy reforms over the next year. 
We value your support and input and are looking forward to seeing you!
Julie & Natalie
Julie Archer and Natalie Thompson
Co-coordinators, WV Citizens for Clean Elections
---
WV Citizens for Clean Elections Meeting
When: June 15, 2016 – Lunch 12pm; Meeting from 1pm-4pm
Where: Affiliated Construction Trades Foundation
600 Leon Sullivan Way (1st Floor Conference Room), Charleston
Agenda
Welcome, Introductions and Agenda Review (10 minutes)
Setting the Context: Reflections and Discussion (40 minutes)
       Key Questions:
When you think about the May 10th election and the way elections are going in general in this cycle, what stands out for you?  

How does this impact the issue(s) you're working on?

Given what we're seeing, what are the major challenges and opportunities we have to set up for advancing disclosure and other democratic reforms now through the November elections?
Vision of Success/ Goals (30 minutes)
       2017 Legislative Goals
Pro-active:

Reaffirm/discuss priority goals (Disclosure, Public Financing)

Defensive: What measures or actions should we be prepared for?
       2016 – 2017 Base/Coalition Building Goals
Are there key allies who are missing from the table?
Assessment & Strategy (60 minutes)
SWOT Analysis: Given the goals we want to advance, what are our collective strengths, weaknesses, opportunities and threats?

Targets and Allies
Tactics (30 minutes)
Next steps (10 minutes)