Friend — What is your plan to vote?
Mark your calendars! Saturday, October 31 is the last day to early vote!
You can vote early at the county courthouse, annex or your designated community voting location from 9:00 a.m. to 5:00 p.m., but the deadline is Saturday.
You can find all the information you need, including checking your registration status, finding your polling location, and reviewing voter identification information at GoVoteWV.com.
Additionally, remember that you have until Monday, November 2 to hand-deliver your Absentee Ballot to the County Clerk's office.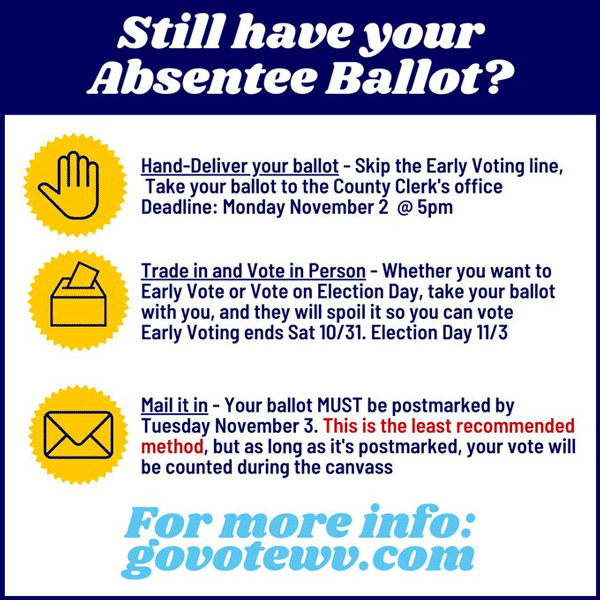 Happy voting!
-WV Citizens for Clean Elections
P.S. Questions about voting or problems at the polls? Call the ACLU-WV Election Protection Hotline at (304) 355-5012.