Dear Friends, Partners, and Allies,
Let Abe do the walkin' … er' talkin'.
Join us at the Capitol on President's Day to help promote the Pro-Democracy, Anti-Corruption Platform. If you have the day off, come stamp your bills to help spread the word about the need to protect voting rights and fight the influence of money in politics; then lobby your legislators and ask them to support the platform. We'll be in the Upper Rotunda, Senate side starting at 9 AM.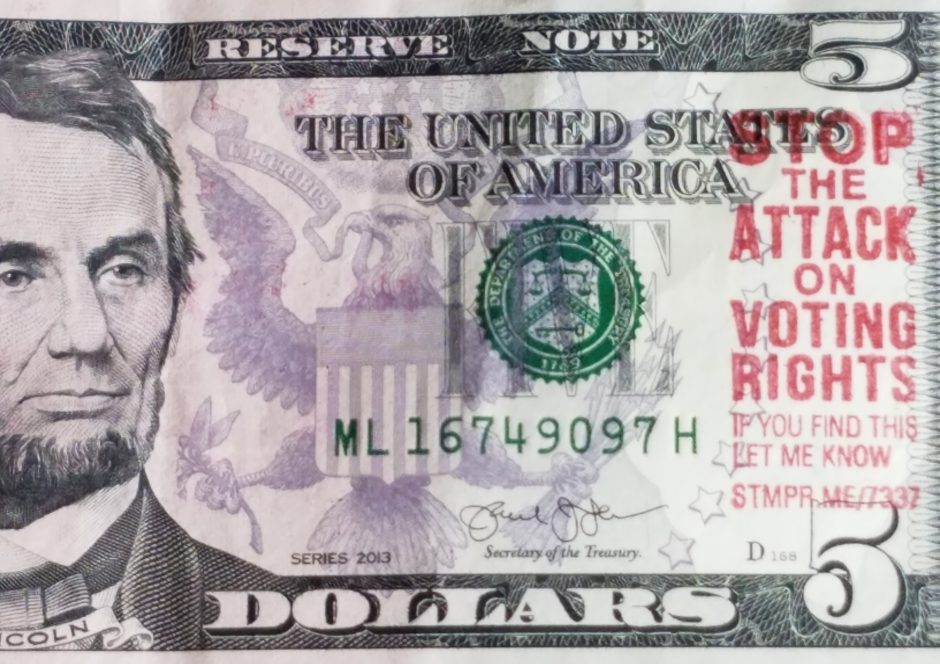 Help spread the word by sharing this relevant post on our Facebook page (currently pinned at the top of the page), or forwarding this email. 
Hope to see you there! #WVProDemocracy #FightBigMoney
Best,
Julie
Julie Archer, Coordinator
WV Citizens for Clean Elections