Friends,
We need you to take action on two bills related to voting rights before the WV Legislature. 
End Voter Disenfranchisement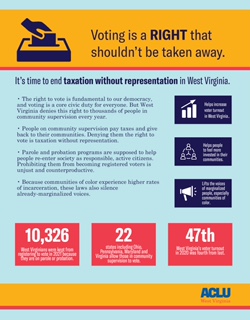 SB 488, which would restore voting rights to thousands of West Virginians on probation and parole, was to be voted on in the Senate this past Tuesday but was put into the Rules Committee.  The bill has tremendous bi-partisan support in the Senate but we need your help to ensure it gets to the floor for a vote.
Call Senate President Craig Blair at (304) 357-7801.
Ask that SB 488 is put back on the Senate calendar for a vote! 
Stop Judicial Power Grab
HB 4785, which would strip West Virginians of their ability to have a say in who fills vacancies on the State Supreme Court, has passed the House of Delegates. We have a process in place for filling judicial vacancies and that process involves West Virginia voters. HB 4785 would eliminate their role and an important check on the governor's appointment power. 
The stakes for regular West Virginians are far too high to risk this kind of judicial power grab. Our state Supreme Court frequently has the final say on critical issues like education funding, access to healthcare, worker protections, neighborhood safety, and the quality of our air and water. We deserve to have a say-so on our courts.
Tell members of the Senate Judiciary Committee and your Senators: Reject HB 4785!
Write a letter to the editor on HB 4785 using this toolkit.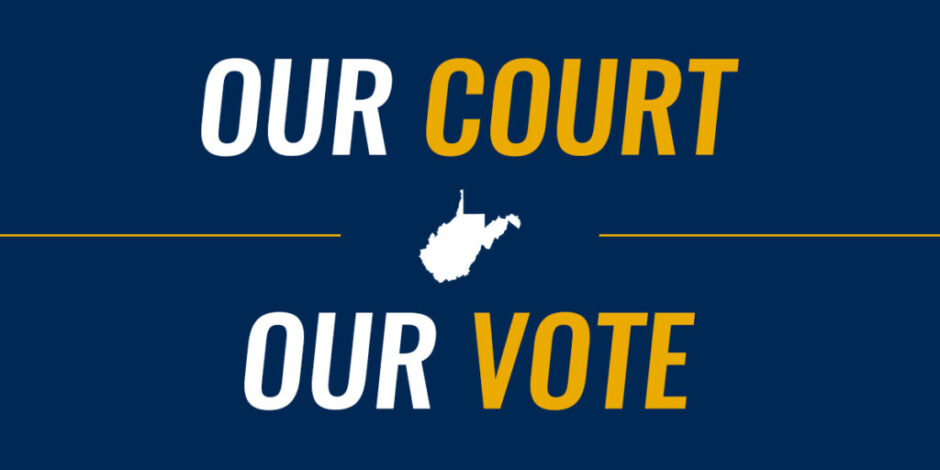 Thank you for taking action!