As you probably know, West Virginia voters will elect three justices to the West Virginia Supreme Court in the upcoming primary election.  That's why we're excited to launch a new website, wvcourtelections.org, to help voters learn more about these elections and the judicial candidates. 
Getting to know your judicial candidates is essential. State Supreme Court rulings affect the life of every West Virginian. These elected judges have the final say on state law and their rulings affect our health, our freedom and our bank accounts.
Despite the significance of the state Supreme Court, tens of thousands of West Virginia voters didn't participate in the past two judicial elections and missed a chance to have their voices heard. Many of those voters simply did not know enough about the candidates and how judicial elections work.
That's where you come in. Starting tomorrow you can help West Virginia voters complete their ballot by spreading the word and sharing the website via social media. We've made it easy (see sample posts and links to graphics below). Please post to your Facebook or Twitter tomorrow, Tuesday, April 28 between noon and 1PM, then use our handy social media calendar to continue sharing information with your family and friends through June 9. 
Our rights as voters, workers, parents, and community members depend on the decisions of our elected judges. It is imperative that we are better informed about our courts and the judicial candidates so that we can use our right to vote effectively. Help West Virginia voters better understand the importance of these elections!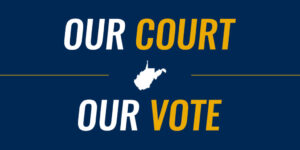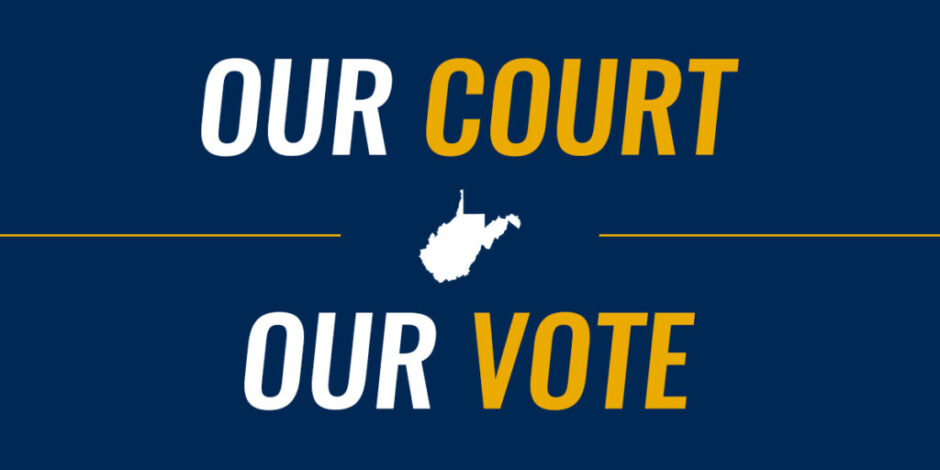 ---
TIPS FOR SOCIAL MEDIA PROMO
Use the calendar and sample posts below to spark ideas for your promotional content on Facebook, Twitter and Instagram.

Posts containing graphics and photos get higher engagement than those with only text. Whenever possible, upload an

image (download link)

, and include

a relevant link from above

or other suggested link.

Whenever possible, on Facebook or Twitter, tag:

Facebook is your best bet to reach the largest possible audience, but if you use other platforms, it's still good practice to cross-promote on Twitter and Instagram.

Don't be afraid to improvise your own content within each week's theme!

Use top hashtags: 

#OurCourtOurVoteWV #CourtsMatter #FairCourts #wvpol
SAMPLE POSTS for April 28 WV Court Elections Launch
WV Court Elections – Judges Are on the Ballot, #CourtsMatter